"Burg Feistritz – Nei Gong and Martial Aspects" 2014
In may 2014 it was the 5th time in the history of Roy Jenzen´s School, that our annual workshop in a historical, medieval castle in the south of Vienna happened.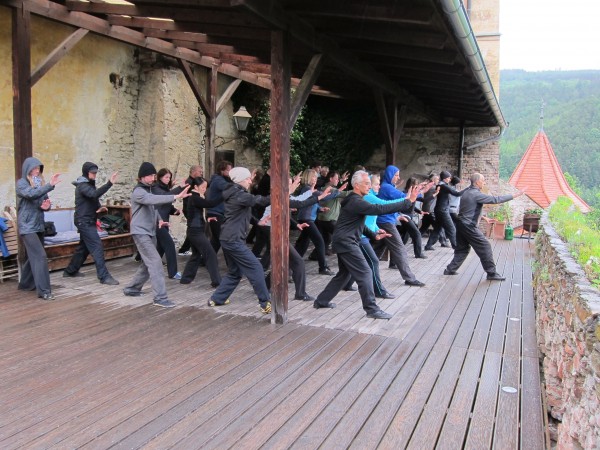 Burg Feistritz is a privat retreat where we are able to combine our "Intensive Work"  with training facilities in and around the property of the Castle with the comfort of having accommodation provided in the very nicley renovated  rooms in the old part of the Castle. That means, that everything is very close and in walking distance as well as indoor and outdoor options for trainings are availiable!